Invisalign® Clear Aligner Therapy
in Cullman, AL
Do you ever find yourself not wanting to laugh or smile around others due to the alignment of your teeth? At Cullman Cosmetic and Family Dentistry, we understand the frustration of having crooked teeth that are not straight or symmetrical in appearance, and we are proud to offer Invisalign clear aligner therapy for patients who want to cosmetically enhance their smiles.
Interested in learning more about Invisalign? We recommend giving our office a call or sending a message to our team to schedule a consultation.
Contact Us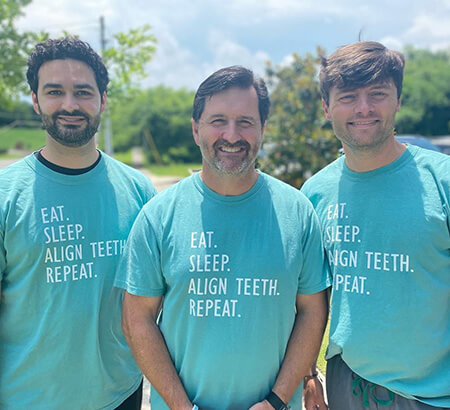 What are the advantages of Invisalign?
Many patients choose Invisalign over traditional braces and other clear aligner brands for a variety of reasons. Benefits of Invisalign include:
Virtually invisible against teeth and gums
Comfortable to wear for hours at a time
Easy to remove and clean
No food or activity restrictions
Quick and efficient at straightening teeth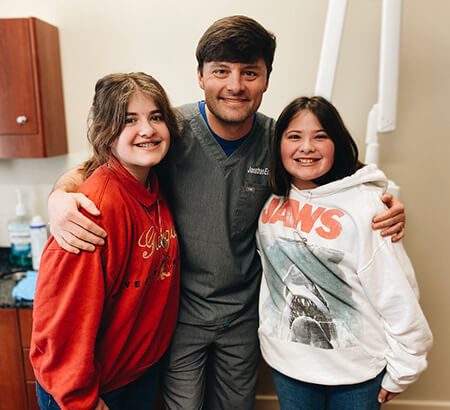 Who is a candidate for Invisalign?
Invisalign used to be reserved for patients who had moderate malocclusion or other mild orthodontic issues. Today, however, Invisalign can be used to treat a wide variety of problems, including overbites and underbites. If you are interested in using Invisalign to achieve a straight, symmetrical smile, our team would be happy to assess the alignment of your teeth and bite. We can also discuss your preferences, budget, and lifestyle to determine if clear aligner therapy is an overall great choice for you.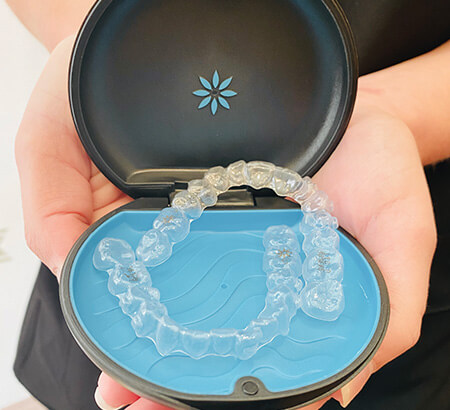 How much does Invisalign cost?
The cost of Invisalign is influenced by the length of the patient's treatment plan as well as how many custom aligners they need, so we cannot provide a cost estimate until a patient visits our office for an Invisalign consultation. Should you be approved for Invisalign and decide to begin your orthodontic journey with our team, we will help you find the most affordable financing option to keep your care well within your unique budget. Our office is insurance friendly, and we also accept third-party payment plans through CareCredit™.
Contact Us