Same-Day CEREC® Dental Crowns
in Cullman, AL
Same-day dental crowns offer the same durability and longevity that traditional dental crowns offer, but they are faster and more convenient for patients. If you need one or more teeth restored and you're considering same-day dental crowns, we recommend contacting our office. We'd be glad to examine your smile and help you determine if same-day CEREC crowns are the right choice for you!
Contact Us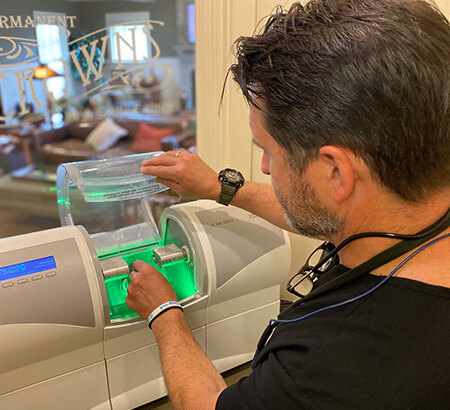 What are the benefits of same-day crowns?
Same-day dental crowns offer many of the same benefits as traditional dental crowns as well as several additional benefits. Common reasons patients choose to utilize same-day dental crowns include:
Restore teeth in a single appointment
Save time, money, and trips to our office
Blend in beautifully with surrounding teeth
Fit securely, which helps prevent tooth decay
Don't require ill-fitting temporary crowns
How do same-day dental crowns work?
Traditionally, teeth are reshaped, impressions are taken, and a temporary crown is placed while the permanent crown is designed and created in an off-site lab. With same-day dental crowns, patients have impressions of their teeth taken, and an onsite milling machine is able to design and print a durable, custom dental crown for them in about one hour. Once the custom crown is ready, our team can permanently adhere it to the tooth and make any necessary adjustments to ensure that it looks and feels great.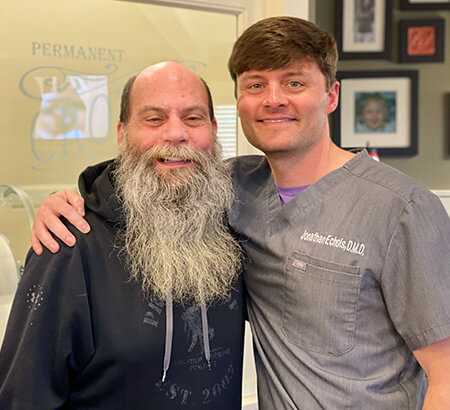 Can I return to school or work after receiving a same-day crown?
Most patients are free to return to their normal routines after having a same-day dental crown placed. Post-treatment, you will likely want to chew with the other side of your mouth for a few days while your crown settles. Your crown and natural teeth should also be brushed and flossed like normal to keep your teeth and gums in great shape. If you have any additional questions or concerns for our team after your visit, you are welcome to get in touch with our friendly front office team, and we will be happy to assist you.
Contact Us