Dental Implants
in Cullman, AL
Do you avoid eating certain foods because missing teeth make it difficult? Do you try not to smile or laugh because gaps in your teeth make you feel self-conscious? At Cullman Cosmetic & Family Dentistry, we can help replace missing teeth with dental implants that look and feel like your natural teeth! With dental implants, you won't have to deal with the problems of tooth loss anymore. If you're ready to restore your smile, contact our team to learn more about dental implants in Cullman, AL!
Contact Us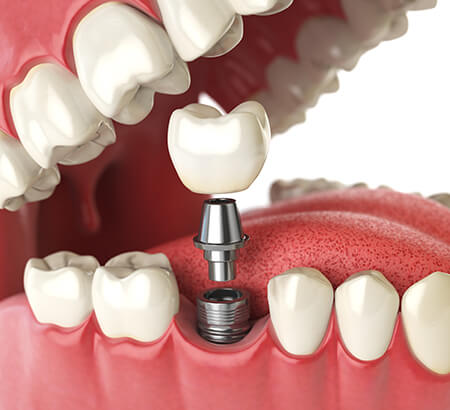 What are dental implants?
Dental implants are a popular tooth replacement option used to replace missing or damaged teeth. Dental implants are titanium screws that are surgically placed into the jawbone. The implant can support a custom dental crown, bridge, or denture. The dental implant procedure is a popular option for many due to its look, feel, and function, which is similar to natural teeth.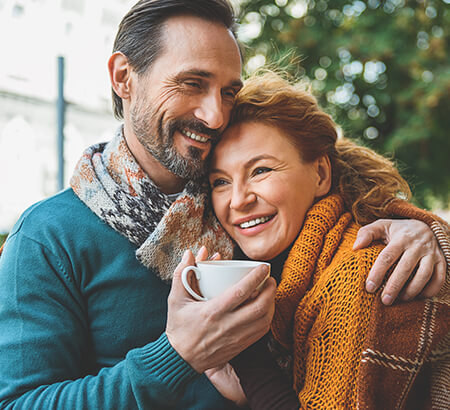 How long do dental implants last?
When evaluating the pros and cons of dental implants, you'll realize that dental implants are the next best thing to your natural teeth! The convenient, durable, and aesthetically pleasing restorative procedure allows you to eat, speak, and clean your teeth as if you had all your natural teeth. With proper oral hygiene care and routine dental visits, dental implants can last a lifetime, while the restoration may last at least ten years.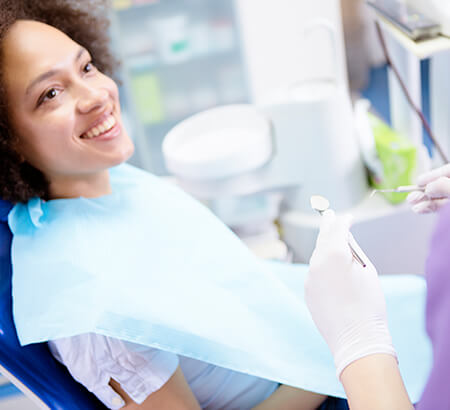 What is the dental implant procedure?
Good oral health must be evident to be eligible for dental implants. Gum treatment, tooth extraction, or bone grafting need to be done before the dental implant procedure. Once in good oral health or eligible, you can expect a comprehensive exam to craft your dental implant plan. Once approved, our tooth implant dentist will administer a form of anesthesia to make a small incision in your gum, insert the implants, and stitch the incision closed. Over the next few months, the implants will fuse with the jaw, and when fully healed, a restoration will be placed, and you can enjoy your implants!
Contact Us