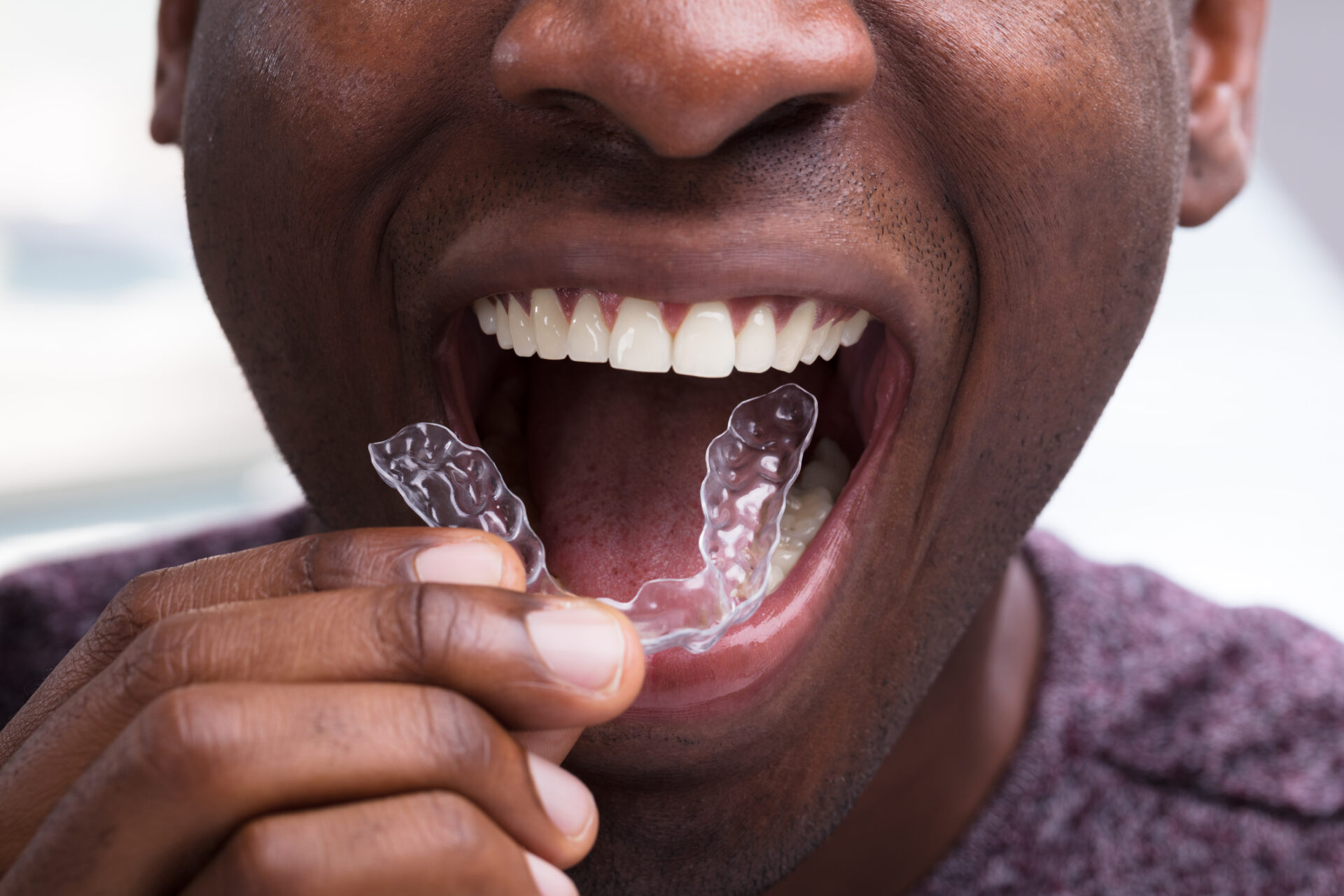 The Invisalign® Treatment Process: From Consultation to Retainers
August 19, 2023 5:23 pm
---
In recent years, Invisalign® has gained immense popularity as a top orthodontic treatment choice for teeth straightening. Using a custom-made system of clear aligner trays, Invisalign provides patients with a discreet and convenient way to improve their smiles. Read more to learn about the Invisalign treatment process from start to finish.
Consultation

First, to begin your Invisalign treatment, schedule a consultation with the team at Cullman Cosmetic and Family Dentistry. We will evaluate your smile, discuss the results you are hoping to achieve, and determine if you are a strong candidate for Invisalign.

Impressions

Next, if Invisalign is a good option for you, we will take an impression of your teeth to create a 3D model of your smile. After that, we send it to the Invisalign lab where your aligners will be made.

Customized Treatment Plan

Every patient's smile is unique, which means their Invisalign treatment plan is as well! We will map out the details of your personalized plan, including how many aligners will be necessary and how long treatment will be expected to take.

Creating Your Aligners

The Invisalign lab will manufacture your custom aligner trays using the mold of your teeth created in step 2. This process takes a few weeks, and you'll receive your aligners in no time.

Wearing Your Aligners

Then, you'll receive your aligners and it's time to put them to work! Be sure to wear them as instructed for maximum effectiveness. You must wear them for 20–22 hours each day to see results. It's also important to maintain excellent oral hygiene throughout the treatment process to keep your smile healthy.

Regular Check-Ups

Next, you'll schedule routine follow-up appointments, enabling us to monitor your progress closely. During these check-ups, we can make any essential modifications to the initial treatment plan. This is also typically when you will receive your next group of aligners. In some cases, additional refinement aligners may be necessary to fine-tune your results and ensure optimal alignment. These refinements are designed to address any remaining concerns and help you achieve the best possible outcome. Our goal is to ensure that you are delighted with your new smile at the end of your Invisalign journey.

Completing Treatment and Wearing Retainers

Congratulations! You've completed your Invisalign treatment and have a stunning, straight smile. Last, you'll receive retainers to keep your teeth in their new positions. Your retainer may be either permanently fixed to your teeth or removable. Either way, retainers are absolutely essential to maintain the results of your Invisalign treatment.
Invisalign Clear Aligner Therapy in Cullman, AL
Now that you know the full process of Invisalign treatment, take the first step toward your new smile today! Schedule an Invisalign consultation at Cullman Cosmetic and Family Dentistry. We look forward to helping you achieve a smile that you're proud of.
Categorised in: Invisalign