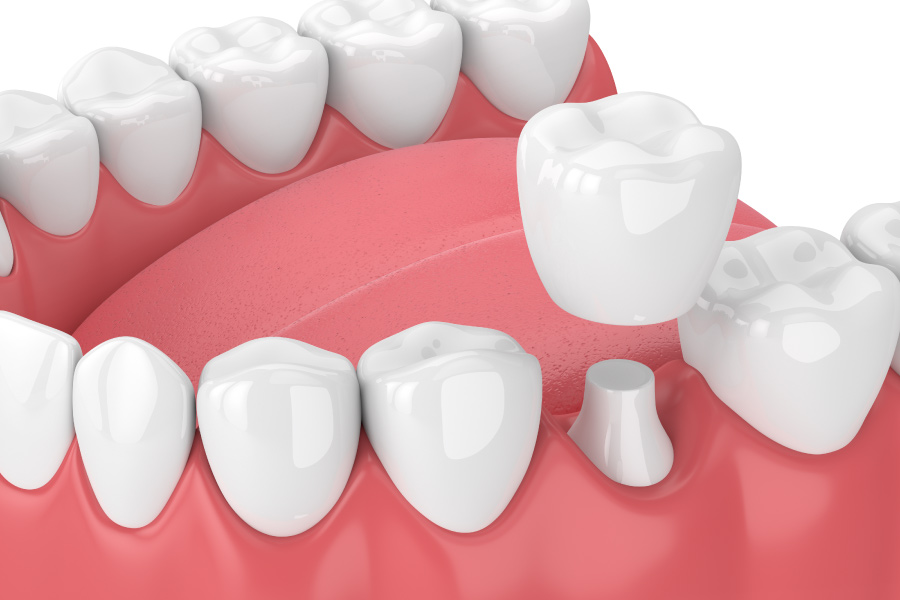 What to Expect When Getting a Dental Crown
March 29, 2023 2:05 pm
---
A broken, severely decayed, or misshapen tooth can negatively affect your ability to eat and your confidence when smiling. When this is the case, our experienced dental team may recommend a dental crown. You may worry that it will be nearly impossible to find the time to get a dental crown. Fortunately, thanks to advanced technology, getting a dental crown is now faster, easier, and more convenient than ever!
About Same-Day Crowns in Cullman, AL
A same-day crown is a custom-made dental crown similar to a traditional dental crown, except a same-day crown can be completed in only one appointment. A traditional crown can require two or more appointments. Same-day crowns are not only faster and more convenient for patients, they also look beautifully realistic and feel well-fitting and comfortable!
Most same-day crown patients can expect the following process:
Tooth preparation to receive the new crown
Digital imaging of the prepped tooth
CEREC machine will mill the crown
Fitting of the crown will take place with needed revisions
Permanent fitting of the crown
Getting a same-day crown is a straightforward procedure. In the end, your crown will protect your damaged tooth and enhance its appearance. By skipping the temporary crown, you can enjoy improved function and appearance of your smile in just one day!
How to Care for a Same-Day Crown
Once your crown is placed, you should treat it like the rest of your natural smile. Daily brushing and flossing are the best ways to protect your tooth under the crown, promote healthy gums, and preserve the health of your neighboring teeth.
A crown can be susceptible to cracking and general wear and tear so avoid chewing ice, writing utensils, and hard candy. With good care, your crown can last anywhere from 10-30 years.
Ready to Restore Your Smile?
At Cullman Cosmetic & Family Dentistry, we offer a variety of restorative dental treatments, including same-day crowns. Please contact us today for more information about our services or to schedule an appointment!
Categorised in: Restorative Dentistry