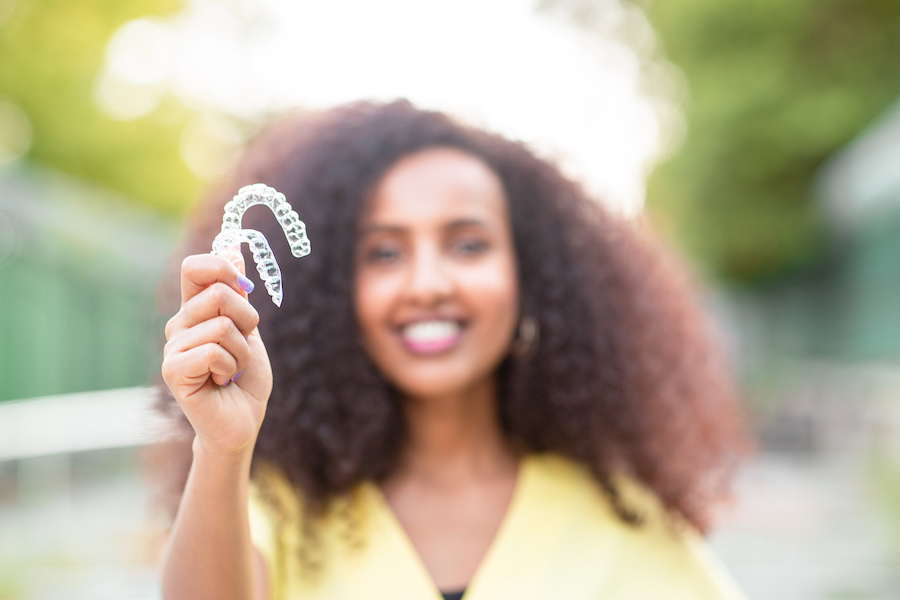 Things to Consider Before Invisalign
May 28, 2023 3:11 am
---
Invisalign® is a popular alternative to traditional metal braces for patients seeking a straighter smile. Here are several factors to consider before beginning Invisalign!
Cost
The cost of clear aligner therapy will vary based on the length and complexity of your treatment and if your dental insurance covers a portion of your treatment. During your consultation, ask about your estimated out-of-pocket expense and discuss your payment options.
Length of Treatment
Invisalign treatment time depends on the severity of your misalignment and your compliance during treatment. On average, treatment will take about 12 to 18 months. Your treatment will be prolonged if you fail to wear your aligners at least 20-22 hours a day.
Oral Hygiene Routine
Since Invisalign aligners are removable, oral hygiene is easier than with traditional braces because you don't have to navigate around wires and brackets. However, you will need to clean your teeth after eating to prevent food particles and bacteria from getting trapped between your teeth and aligners. Otherwise, you will increase your risk of tooth decay and gum disease. You'll also need to regularly clean your aligners.
Dietary Restrictions
You will remove your aligners to consume anything other than water. This means you'll be able to eat your normal variety of foods if you commit to cleaning your teeth before putting your aligners back in, especially if you eat any sticky or sugary foods.
Post-Treatment Retainer
Once your Invisalign treatment is complete, you will need to wear a retainer to maintain your newly straightened teeth. Your teeth can shift back to their original positions if you fail to wear your retainer as directed.
Choosing a Provider
Cullman Cosmetic and Family Dentistry is a Diamond Plus Top 1% Invisalign Provider! We can help you achieve the smile you've always wanted with a personalized Invisalign treatment plan at our office. Contact us today to schedule your orthodontic consultation!
Categorised in: Cosmetic Dentistry